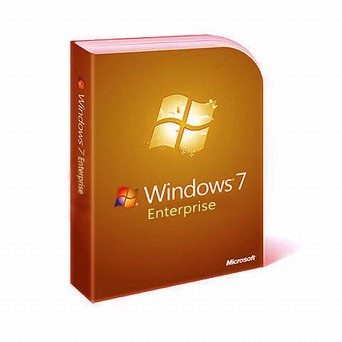 If you want to run Windows 7 on your PC, here's what it takes:
1 gigahertz (GHz) or faster 32-bit (x86) or 64-bit (x64) processor
1 gigabyte (GB) RAM (32-bit) or 2 GB RAM (64-bit)
16 GB available hard disk space (32-bit) or 20 GB (64-bit)
DirectX 9 graphics device with WDDM 1.0 or higher driver
Additional requirements to use certain features:
Internet access (fees may apply)
Depending on resolution, video playback may require additional memory and advanced graphics hardware
Some games and programs might require a graphics card compatible with DirectX 10 or higher for optimal performance
For some Windows Media Center functionality a TV tuner and additional hardware may be required
Windows Touch and Tablet PCs require specific hardware
HomeGroup requires a network and PCs running Windows 7
DVD/CD authoring requires a compatible optical drive
BitLocker requires Trusted Platform Module (TPM) 1.2
BitLocker To Go requires a USB flash drive
Windows XP Mode requires an additional 1 GB of RAM and an additional 15 GB of available hard disk space.
Music and sound require audio output
Product functionality and graphics may vary based on your system configuration. Some features may require advanced or additional hardware.
PCs with multi-core processors:
Windows 7 was designed to work with today's multi-core processors. All 32-bit versions of Windows 7 can support up to 32 processor cores, while 64?bit versions can support up to 256 processor cores.
PCs with multiple processors (CPUs):
Commercial servers, workstations, and other high-end PCs may have more than one physical processor. Windows 7 Professional, Enterprise, and Ultimate allow for two physical processors, providing the best performance on these computers. Windows 7 Starter, Home Basic, and Home Premium will recognize only one physical processor.
Download and install latest build of Windows 7.
Once installed right-click Computer icon and select Properties.

Scroll to the bottom of page and click Activate Windows Now.

Click Activate Windows Online Now.

You will now need to enter your Windows 7 product key, you can get genuine Windows 7  provided from Microsoft from here, copy any key and enter it as shown below, click Next to continue.

You must be connected to internet for activation to work, let the process finish.

Enjoy, you fully activated copy of Windows 7.
Cheap Windows 7 Enterprise SP1 serial sold by IBC Groups is 100% guaranteed and gives you the lowest way to access Windows 7 Enterprise SP1. Windows 7 Enterprise SP1strongly recommended for our online shop has received overwhelming positive compliments from our customers. 100% genuine and fast delivery
Service and Terms
The Key and Download links will send to your email within 8 hours. Please do not share the key, or install it on different computers. We offer full refund lifetime but over used keys won't get warranty.
For Download Link:
HTTP download link, from the official website(such as microsoft or adobe.com) or dropbox.com , doc.google.com .
Why Download:
Easier, quicker and more efficient to get the Windows 7 Enterprise SP1installation file( ISO, EXE ir DMG), Download only takes a little time, No need to wait for goods Arrivals.
Avoid shipping, safer than buying a fake retail box.
Save for your pocket!
Delivery & Guarantee & Refound:
Windows 7 Enterprise SP1 Key and Download URL will be send via Email within 8 hours.
Please check your SPAM Box in case it been filtered by your mail spam system.
Offer full refund guarantee if Windows 7 Enterprise SP1 FULL VERSION key or download do not work. (For key issue, you must confirm you are using a genuine software)
Payment:
The standard payment method of our IBC Groups store is Paypal or Paypal's Credit Cart.You can pay through your PayPal account
You can pay with your credit card without having a PayPal account, When confirm the order, Our program will direct you to the PayPal payment page, You can type in your Credit Card and Billing Information on the left side and pay directly through Credit Card without creating a PayPal account nor sharing your financial information with us, Totally safe.